Eisenhower Senior High School
Class Of 1979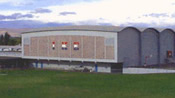 ANNOUNCEMENTS
SAVE THE DATE!
40TH CLASS REUNION
July 19-20, 2019
40 YEARS!!!!
How can that be? We aren't that old!!!
The Reunion Committee has been working hard to make this even better than the last!
Registration is up and ready to go!
If you have any problems please don't hesitate to call me or email me.
Payment options are: Cash at the Door, Debit/Credit Cards online, or Venmo.
Venmo is a very safe and easy app to use. No fees will apply with that option and I will be the one to register you here on the site based off what you order for the weekend.
Debit/Credit cards online will charge a 5.9% fee per transaction out of your order.
I hope it's not too complicated. I am here to help!
Can't wait to see you all!!!!
Deb (Bernhardt) Hurlburt
debwoods0709@hotmail.com
(509) 307-5261
PASS THE WORD!
UPCOMING BIRTHDAYS