Eisenhower Senior High School
Class Of 1979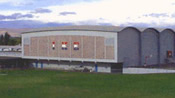 In Memory
Cheryl Nehring (Weaver) VIEW PROFILE
Cheryl was born January 5, 1961 in Toppenish, WA. She spent her early years in Wapato and later moved to Yakima with her parents Norma and Byron Nehring. She was blessed with a close family of grandparents and many aunts, uncles and cousins in the Wapato area and many of her favorite memories were of spending time with them.
Cheryl attended Yakima schools and graduated from Eisenhower High School in 1979. She graduated from Central Washington University in 1983. She worked at EPIC, Yakima County Juvenile Detention and Central Washington Comprehensive Mental Health. She worked as a special education para educator and substitute teacher until her illness led to her retirement. Her greatest career joy was watching her grandchildren regularly until the time of her death.
Cheryl married Rick on January 21, 1989. Through nearly 24 years, she loved, teased and supported Rick. She was the light of her husband's life and his best friend. She nursed him back to health more than once and even now is making him a better person. Rick is honored to be her husband.
Cheryl was always there for her family. She attended and traveled to innumerable school, sports, band and other events. She hated missing any event. She was always available to provide a ride to work, to the doctor or just to take a fun road trip.
Cheryl loved volunteering at school and helped organize a devoted crew of readers for several years in Mrs. Rimmer's first grade classroom.
Cheryl always insisted on cooking for every family member and friend who showed up for a holiday dinner. Christmas Eve was her favorite day of the year and we have it from the highest sources that she was called home that day to make everyone's favorite recipes for her family in heaven.
Cheryl fought an incredible battle with her disease. All who knew her referred to her as the strongest woman they had ever known. She never complained and always worried more about taking care of her family and friends than herself.
Cheryl was blessed by incredible friends and family. She especially enjoyed the company of her "Group Therapy" friends, her school and coffee friends Neil Brumley and Camille Rimmer, her aunt and partner in strength Orpha, and her special "Sister" Heather Burdge. Her family thanks the many others too numerous to mention.
Cheryl was preceded in death by her grandparents and her parents. She is survived by her husband Richard Weaver of Yakima; children Ashley (James) Strand of Spanaway, WA and Raini Weaver of Las Vegas, NV; step-children Jacob of Yakima and Abiah of Washington, D.C.; grandchildren Peyton and Spencer Strand and Trent and Cannon Weaver; and a sister Brenda (David) Chisholm.
No services are planned per Cheryl's wishes. The family looks forward to informal celebrations of Cheryl's life.
Click here to see Cheryl's last Profile entry.